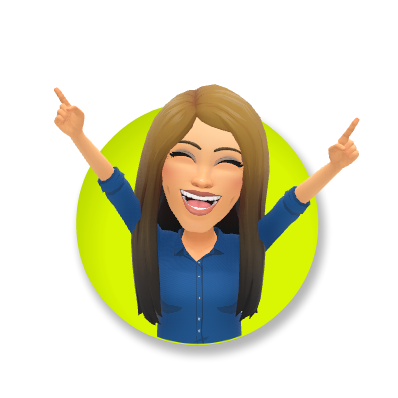 I have to admit, I STRUGGLED with a title for this one.  It's not very good, and I'm sure in your head you're thinking of something different for a title as you read through it, but….the content, I promise, is worth it. For the past few weeks, I have been knee-deep in STEAM and Maker-Ed.  My pal and colleague, the wonderfully amazing Tori Cameron and I teamed up to bring our district a STEAM Cart.  Tori came up with this great idea and it has been amazing working together to bring more STEAM into classrooms! The cart has created a buzz; particularly with the mobile green screen as well as the robots.  It's been great generating new ideas with Tori as well as other staff members of new ways we can bring technology and STEAM into the classroom.
The SCREEN
Without the Green (FREE)
The STEAM cart has a mobile green screen, iPads, and the DoInk App. However, we have three buildings and only ONE me! Carrying one screen between buildings can be a challenge. So, we bought another to store at the Junior-Senior High School along with iPads and the DoInk App.  As I worked on the Nonfiction Science and ELA Book project with 8th grade this week, I came across the newest feature in Apple IOS –  iMovie which is on the iPads/iPhones has an option for GREEN (or Blue) Screen! In fact,  you don't even NEED a green screen – just a blank space! This video shows it perfectly, and this is a great option for student video if you have students with iPhones (and no green screen) or you use iPads.
Using the Screen ($$)
If you do happen to have a green screen or low-cost alternative, there is quite a bit you can do in terms of editing and creativity.  To learn myself, I made a SUPER basic video (below). I used a green screen, iPad, and DoInk.  The advantage of using DoInk is having the ability to move the person (me) anywhere you want and also being able to resize myself among many other features.  The sky is really the limit with this (paid) app!
Green Screen Resources
Want to try this, but needs ideas?
Green screens are an exciting way to make learning visible, but also allow teachers to share student work with the public. Once your students are comfortable creating green screen works, consider having a movie showcase at your next family night or open house, where you project the videos onto a screen, or have them queued up on tablets around the classroom. Additionally, you can share entire portfolios of student works with parents by uploading the videos with an app like Seesaw. (Bonus — Seesaw also opens up another line of communication with parents!)

However you use them, green screens are a fun and easy way to engage students in creative learning. Now, let's get filming.
Have an idea for Green Screening and want to build it together? Reach out! I'd be happy to help or at least point you in the right direction!
Take Care Everyone!
oFISHally Yours,
Erin Fisher 🐟 🐟 🐟