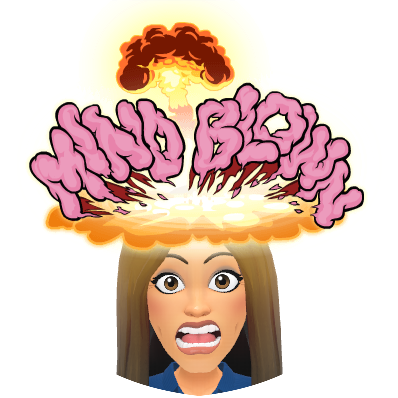 This week, more than any of the week of the year is when I learn the most in EdTech and have the most self-reflection.  As we all know, I LOVE technology. More importantly, however, I love when technology is used in purposeful ways. I think Michael Fullan said it best: Pedagogy is the driver; Technology is the accelerator. One of the greatest benefits of technology is it can be very engaging for many when used the right way. On the flip side, it can be the greatest bore for our kids when it is used as just a file system to complete digital worksheets.  So, how is technology accelerating your teaching? How are you using it to ENGAGE and MOTIVATE? If you're thinking, well I just have kids complete worksheets and write Docs, let's try something NEW!  Take a look at a few of the AWESOME presentations from MASSCUE below and maybe you can pick up a new engaging tool!
KUDOS TO OUR OWN PRESENTING!
HUGE SHOUT OUT to Ginny McCarthy, Tori Cameron, and Stacy Linnehan for all presenting at MassCue! Ginny presented on Hyperdocs and engaging today's learner, Tori presented on Podcasting since she has her own Podcast, and Stacy presented on Assistive Tech and how it's used in her classroom. You ROCKED it!! I'm so honored to be your colleague!
If you haven't presented at this state-wide conference, but may want to, reach out to these amazing teachers! They can let you know about their experience.
Presentations that Engage
I won't share all of the great presentations, but I'll give you a few that our staff attended and RAVED about! There are many engaging tips, tricks, and tools in these presentations. Sometimes trying just one new thing makes a big difference with engagement. What will you try? Let me know!
 MassCue18 Pics
Part of the fun of the MassCue conference are the pictures we take around the stadium! One lucky teacher (not from EB) even got to meet Tom Brady as he was leaving the stadium. Lucky!!! Take a look at some of our fun below!
Tips of the week:
OMG SHEETS! 
This one comes from my very good friend, and super awesome techie, Neal Sonenberg Technology Integration Specialist in Medfield! Do you use Sheets? Well, Neal is the GURU with Sheets and taught me SO MUCH at his session at MassCue this week.  Here's a very small snippet of what he showed that was an GREAT trick! Simply double click that little blue dot in the corner and it will send the copy and paste data all the way down!
OMG – ScreenCastify Add-On for Slides 
Didn't even get the chance to try this yet, it's THAT new! The add-on Screencastify for Slides JUST came out. I LOVE Screencastify and use it for all of my videos! Check it out and let me know how it goes!
I hope, in some way, I've given you something to try out! Engaging our students makes all the difference. Thank you to all of you, who continue to inspire me!
oFISHally Yours,
Erin Fisher 🐟 🐟 🐟