Get Caught in the Net: Google Sites!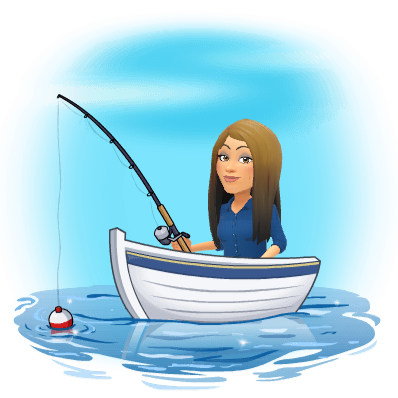 Seriously, I've been so "caught like a fish" in the Net this week! Keeping up with all of the latest and greatest updates and changes, as well as keeping up with life (and three kids) can be a tad overwhelming 🤯 . September is just an overwhelming month for all of us in Education I think, in a good way. Worry not though because I am here for YOU to help you untangle the line!
Like many other apps, Google Sites had some MAJOR updates over the summer.  You may think, "My site is done and looks good, I don't need this." HOWEVER, these new updates could make your site look, and run, even better! Updates are always worth a  look because, usually, they are an improvement on the way it was originally done. We should always consider improvements because really, are we the BEST the first time? No, there is always room for growth 🌻!  So, let's take a look at what's caught up in my net this week and maybe it can help make your site that 1% better!
Google Sites 
Google Sites are a great tool for teachers and students. It can be used for a Teacher Website, but also can be utilized for so much more! I've seen it used for portfolios, projects and professional development! Google came out with the new version of Sites in 2016, and this means that eventually, the former version will go away. You can read about there here.   Always feel free to reach out if you want to make a new site or use Sites in a new way!
NEW Header Type – COVER MODE 
You can now have your Header Image be the entire home page for your Google Site. This may give your initial page a cleaner look! It also provides a nice arrow if you have content below. You have to see this to know what I mean…check out my example below!
Buttons  
"My buttons, my buttons, my GOOGLE groovy buttons!"  Like my Pete the Cat reference there? Seriously, Google Sites has added a Button Feature.  This feature allows websites to be placed on the page as a cute little button! When paired with the new layouts, this can give your site a nice, clean look!
Layouts 
There are now quite a few options for layouts for your Google Site! Again, this is another update that can give your site a nice, clean look. Take a look at my short video below to see an example!
New Link 
Have a website you like visitors of your site to access?  Consider using the "link" feature under pages.  Check out the brief video below to see what I mean!
Embedding 
Would you like to embed items on your websites like a Twitter feed, booking calendar or another widget? Now you can!!!  As long as you have the embed code, you should be able to put the item on your site! Take a look below.
Don't you just love gettin' Googly with Sites? I know I sure do!  What new feature will you try?! Let me know!
Have a great day everyone!  
oFISHally yours,
Erin Fisher  🐟 🐟 🐟