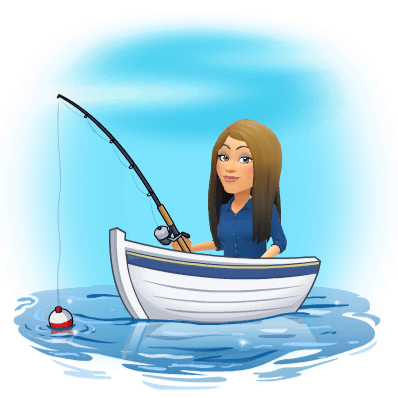 Cast Student Voice
What do we do about apathy? There are so many obstacles when it comes to teaching, so many hills and valleys, but what do we do about the student or adult who just does not care?
Don't try and fix something you love – but look at what doesn't work. We all have to try and close the gaps between our achievers and those who are not reaching learning targets.  If we want to believe every child can learn, we should not be proactively taking them out of the game and expecting them to do something else. We need to find ways for them to successfully access the curriculum. We need to give all of our students a voice. 
Do you have students apathetic to learning?  Engagement is key in decreasing student apathy. Offering students choice increases access to a goal and can also provide engagement.  As educators, we cannot assume that our preferences as teachers are their preferences as learners.  We may think a lecture is best, taking notes is best, showing a video is best, technology is best, but this may not be what works for every learner in front of us.  Data doesn't lie, and if we have gaps in our data between those achieving and those who are not, then what we're choosing may not be what is working.  
When students take ownership of their learning, they are more engaged and thus have greater success. As educators, we often decide the activity surrounding the lesson. We may even get excited about our plan, but some of our students may not.  Again, our preference may not be theirs and our activity may not be accessible to all learners despite what we may think.  Surveying and asking kids what they're interested in can assist in learning what they prefer. Google Forms are an awesome tool for this and it gives us valuable data to say: "We're doing this becauseI have data that shows…" If we want to steer the direction of the lesson, providing some choices for students and allowing them to choose a preference can also work.  What are some choices we can provide? How about some options that give our students a VOICE! Let's take a look below:
Google Forms 
Google Forms are a great tool for assessment, but they are also a great survey tool as well. They can really assist us as educators in learning our students' preferences as learners.  This is a great post by Catlin Tucker on using Google Forms to get to know our students.  If we can gather information on our students' likes and dislikes it can help us be more effective as educators. Catlin even provides a FREE Google Form you can use to get to know your students.
Podcasting 
OMG, have you tried Anchor?  WOW this podcasting app, and web tool, incredible!!! It is also FREE!  Thank you to Brandon Hall, tech integrator from Pembroke, for walking me through this awesome tool.  Podcasting has exploded on the scene with both students and adults listening to Podcasts and creating podcasts! There's a podcast for everyone really. You can find a series on sports, education, mystery etc Many of your favorite TV personalities even have a podcast.  So, how does this apply to the classroom – let's have kids MAKE a podcast and cast their voice! What an incredible way for a student to show learning, and the best part, you could listen to it on your drive home, or while correcting papers. Reach out if you would like to start Podcasting with your students! Check out this great Google Slidedeck here on how this can be used in the classroom and Brandon's overview of Anchor below!
This is a great article on how to use Podcasts in education. Our own Tori Cameron has a popular podcast channel on all things STEAM that you can listen too as well, and she is the guru when it comes to podcasting!
Video 
Student video is also a great way to allow students to cast their voice! It is also another great way students can showcase their learning. Flipgrid, SeeSaw, and Screencastify are all wonderful tools that allow students to create video easily to showcase knowledge.
You could use Wakelet to put all student video in one place! Wakelet now integrates with both Flipgrid and Screencastify and would provide a great curation example of student video!
As a teacher, you can also create video and flip your classroom.  Check out the video below from Bill Silva, East Bridgewater Biology Teacher, that he uses with students.
Translator App 
Recently, Microsoft unveiled their new translator app. This app is incredible and is available across all platforms. I was playing with it the other day, thanks to my pal Colleen Terrill, and it has many more features than my previous fav – Google Translate.  This article here describes the features and functionality of the app.  If you are traveling to a country where you cannot speak the language, or have EL students you wish to communicate with, give this app a go and provide voice to your student!
Tech Tip of the Week: Google Voice 
Did you know your Google Account can be associated with a phone number? You can then link that number to your actual number on your mobile phone.  You can also use Google Voice as an app and on the web.  This would be useful if you wanted to text students or parents, but didn't want to give out your personal number and did not want to pay for an additional number or phone. Click here for an article from another Tech Blogger on his top reasons he uses Google Voice in the classroom!
How will you give your students a VOICE and let them be heard?
Take care!
oFISHally Yours,
Erin Fisher 🐟 🐟 🐟