Hello Everyone! I hope you've had a great week. I had the most wonderful opportunity to start integrating technology over at Central with our Little Vikings this week! Great work Jen Rosher and Sarah Beberman in being the first to "dive in" and have me assist the children with using the Chromebooks! I'm so excited to be integrating with Central School this year!
Let's see what we've got this week:
Catch of the day

: Assistive Tech – New Tool – SPEECH TO TEXT 
This was my BIGGEST find this week, and it came from another Google Certified Trainer from my certified trainers' group.  The extension VoiceIn allows students to dictate into all platforms, including Pear Deck, Kami, Forms, Slides, and Docs!  This is an incredible tool for those needing assistive technology. It is the first tool I've seen that works across all platforms. Check it out on video here.
Quizizz 
If you're an iPad classroom (PreK, K, and some of 1) you may want to check out the Quizizz app. It has a read-aloud option only on the Quizizz iPad app.  Quizizz is great "quiz style" game that will give you awesome data at the end of the completed quiz. Students enjoy this app because it has fun music, cute pictures, and is game based.  Quizizz also updated this summer and has GREAT Google Classroom Integration. You can see each student's progress right from Google Classroom, and it will even show if the student took the quiz multiple times! Quizizz has many pre-made quizzes and questions in the bank online, so you don't even need to create! It's already there for you to customize!
KaHoot! 
Students can play Kahoot Challenge Mode on their phones in a student-paced mode (not teacher paced, on the board). This may work well in some of our JRSRHS rooms where students are using phones for technology integration (while the Chromebook issue is being resolved). Click here to see a video on this mode.
Clever 
Did you see the "C" on your Chrome Browser this week? It's Clever, and I must say it certainly is clever! This extension will store passwords for both you and your students. It will then act as a single-sign-on. Please let us know if there are any apps you would like to add to the Clever portal.  We've even added SchoolBrains community portal.  It's nice because, on the Clever portal, the district school brains portal is automatically chosen which is the common error students and parents face when trying to log in (they don't choose the right district). For privacy purposes, however, SchoolBrains is the only application that will not store passwords. It's simply a shortcut. See a video here for an overview of Clever.
I'm really looking forward to PLC's next week with you, GWMMS! If anyone would like to book me, find my calendar on the Contact tab of my blog. Have a great weekend everyone!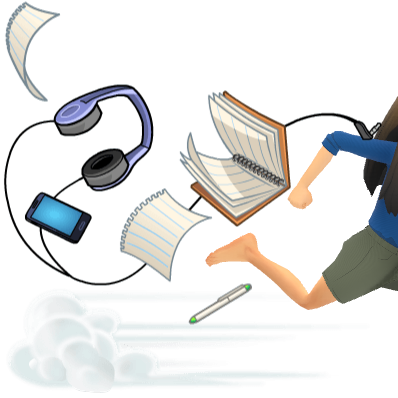 oFISHally yours,
Erin
PS: Today is the last day to register for my course that I will be running through PCEA titled: Teaching and Learning with Google Applications.  It's sure to be a great time and I look forward to seeing some of you in it!