Happy New Year Everyone! Welcome back!!! We are now into January and it is a BRAND NEW DECADE – 2020 my friends. Some of us are looking to be more efficient, more innovative, and just more BETTER in the New Year.  A fresh start – so what do you plan for 2020? More of the same, or something different? Want to try something pretty easy in the New Year – how about a QR code? They're pretty nifty and you can do quite a bit. Want to know more? Check out more about CODes below….(get it COD, like fish? I know…that was a stretch, even for me)
What is a QR Code? 🤔
According to Kemble Flynn from Rockingham School, QR codes are much like bar codes in that they contain information and can be scanned.  Bar codes only contain information from left to right but a QR code can contain information from left to right or up and down. A QR code works like a bar code in that it can be scanned and linked to a set of data.  Unlike bar codes, a QR code can pack much more information into a smaller space – up to 4, 000 characters.   QR stands for Quick Response which refers to the instant information access hidden in the Code. They are customizable, both in function and design, and are the best channel for connecting traditional print media with any interactive online content. 
You can find QR codes everywhere if you take a look around! They are even on my Amazon packages when they arrive!
How do I scan QR Codes? 📷
According to Android, the best way to figure out if your mobile device can read QR Codes is to open your Camera app and point it steadily for 2-3 seconds towards the QR Code you want to scan. Whenever scanning is enabled, a notification will appear. If nothing happens, you may have to go to your Settings app and enable QR Code scanning. If QR Codes aren't an option in your settings, your device, unfortunately, can't scan QR Codes natively. Don't worry, this only means you'll have to download a third-party QR Code reader app. If you are using a Chromebook, you may need to go to the Chrome Web Store and install a QR Code Reader Extension.
The Chrome Web Browser App for any mobile device can scan a QR code. Simply long hold, or right-click, the Chrome App and you will have the option to scan a QR code. The benefit to this over the camera app is that the information will now open up in Chrome rather than in Safari.  If you're a regular Google for EDU user this has many benefits in terms of login time and bookmarking the items.
How do I GET a QR code? 💡
If you Google "QR Code Generator" you will find many available websites that will generate a QR code for you. However, my favorite site to generate codes is Bit.do. Take a look at the video below to see why!
Why would I use QR Codes? 🤷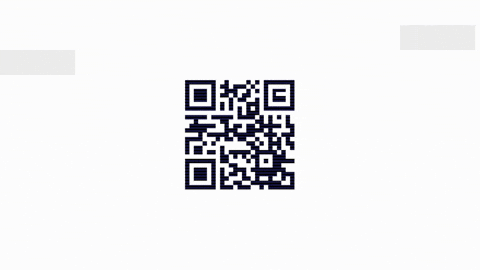 A resource for Parents 🤳
Want parents to take a look at something when they're waiting for parent-teacher conferences? How about posting a QR code in the room! They could take a look at your website, or even sign up for something!
Quick HW Check ✅
A teacher reached out and asked for a quick way to enter student homework so she can easily track it! She wants to walk around the room and easily do this.  Well, a QR code would be great EXCEPT we don't want the students to be able to access the Google Form.  SO, we embedded it on a Google Site!
Scavenger Hunt 😲
How about sending students, or teachers, on a scavenger hunt? Link forms to QR codes and send them on their way!
Connect an audio clip to a QR code and send it home 🏠
A great way to say "Welcome" to both parents and students when staring the school year is in the form of a letter or postcard arriving before school.  What if YOU could be heard reading it to them?!  Record your voice with Vocaroo and turn the recording into a QR code for your letter.  Suggest parents scan it to hear you reading the letter! What a nice personal touch! You could also have students do this! Imagine hearing your child giving you a special message every time you scan his or her picture? Put the QR code on the back of a project! Take a look below to see how!
Google Form to QR Codes for behavior tracking 📋
How about a quick way for students to tell you how they're feeling? Check it out below! Even if it's not in a QR code, this Google Form is a great option to have posted in your classroom. The Google Sheet can be set to alert you when a student fills it out.
If you're using QR Codes, let minnow!  I love new ideas!
Take Care Everyone!
oFISHally Yours,
Erin Fisher 🐟 🐟 🐟