What a great week in tech! GoGuardian, Hyperdocs, Pear Deck, and Google Doodle are all featured below as well as a great blog post from Matt Miller of Ditch that Textbook!  Enjoy, and remember….AnyFIN is possible.
Some great tech + you  = AWESOME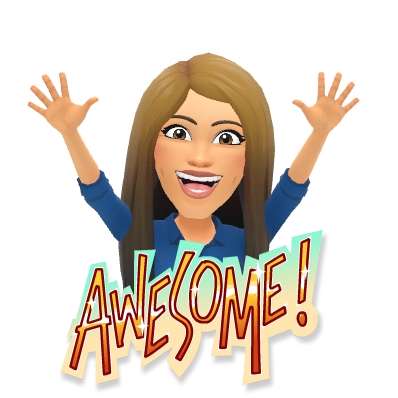 GoGuardian Overview  🔒
One of the many benefits of being a Google Certified Trainer is access to a wealth of resources from other trainers.  In searching for a resource for a mini-training on GoGuardian this week, I came across this great presentation by Frank Franzese. If you are a teacher in grades 4-12, you may want to take a look at this GoGuardian Overview.  Some of the hidden features we covered in various trainings were setting scenes, enabling chat, and taking a screenshot of student online activity.  You can limit tabs that students are allowed to have open when using GoGuardian, you can also set GoGuardian to open exactly what you want students to be on when entering a class.  This is so much more than just a monitoring tool!
Caption This! ✍️ 
This is a GREAT idea to use in ANY class.  Matt Miller posted "Caption This!" on his blog this week.  Basically you push out a picture to students, any picture whether it be a science concept, a picture from a story, a historical picture etc and students "caption" it using tools within Google Slides or Google Draw. How awesome would this be to see if students really understand a concept?!
See the full post here:http://ditchthattextbook.com/2018/01/03/caption-this-a-fun-deep-thinking-google-drawings-activity/
See a video of my example below:
Google Doodle Contest ✏️ 
Thanks Tori Cameron, Middle School Teacher, for sending this my way…
From Google:
Does art inspire you? Clouds that look like faces? Sugar? Discovering new galaxies? Artists have looked to the world around them for centuries to gain inspiration. This year's 10th anniversary of Doodle 4 Google asks students to do the same. The winner's artwork will be made into an interactive doodle on Google.com as well as loads of scholarships and prizes.
Win a $30,000 college scholarship, a $50,000 tech package for your school/non-profit organization, and a behind-the-scenes experience with the Doodle team to transform your Doodle into an interactive experience on Google.com!
HyperDoc 📎 
This week, Lisa Grinkis asked if I would make her a HyperDoc. She knew what she wanted to do, and what skills she wanted to have, she just needed a little assistance bringing it all together!  I had SO MUCH FUN making this Hyperdoc (check out the full version by clicking the link below). What's even better….the kids enjoyed doing it!  Having choice and options, while still reviewing the skill is a great combination! If you want a tech activity created – let me know! It can be on anything – assessments, activities, fun projects etc.  I have no problem making you something you can use and I can also help you implement it if needed!
Click Here to see the interactive Hyperdoc!

 To learn more about HyperDocs in general, click here.
Pear Deck Add-on Update 🍐 
Pear Deck had another AMAZING update, making their great program even easier to use! If you want me to make you a Pear Deck so you can see how it works, let me know! This is a great program and students really enjoy it. It provides great data as well for you, the teacher!
It is a pleasure bringing you some great weekly tech!
oFISHally yours,
Erin Fisher 🐟 🐟 🐟