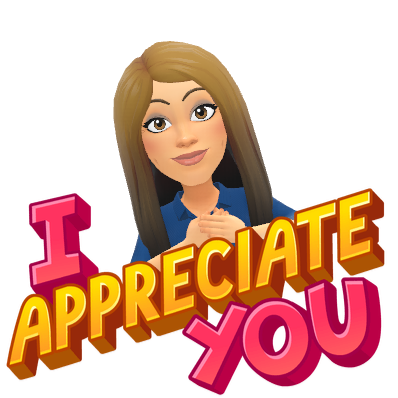 Happy Teacher Appreciation Week!  Truly, is there anything better than this job? We are so very lucky. Think about it…we get to touch the future!
Recently, we opened our pool and I cannot wait until its warm enough to actually go in it! Just seeing it open every day reminds me that warmer days are coming. It gives me the motivation to spruce up my yard, stay fit since I'll be in a bathing suit often, and stay healthy so I can fully enjoy it. It keeps me swimming, both literally and figuratively.  This analogy applies to my work as well.  I'm motivated to get up and go to work every day – I love my job and it keeps me swimming. What keeps you swimming? WHY do you do this job? What is your why? East Bridgewater Public Schools made a "why" video earlier this week titled "What is your WHY?". Check it out below. It was a labor of love between myself, journalism students, and those willing to be filmed. Adobe Spark was used to create the awesome video which was uploaded to YouTube by EBCAM, our local media studio.
My why, of course, has to do with tech tools! I just love blending tech tools and learning!  Technology does not fit in all lessons or in all areas of education. However, when it does…I'm your girl and WOW do I love it! One of my FAVORITE tools to use, lately, is Google Sheets.  In my opinion, this is one of the more overlooked Google Apps.  Many times, teachers think "Data" but Sheets can do SO MUCH MORE (of course, like any Google App, right?). The best part…Cloud-Based…so work on it anywhere, anytime!  Check out the features of one of the many tools that leads to my WHY, below:
Google Sheets
Glide
Recently, I was introduced to this really cool resource called Glide.  Brandon Hall, tech integrator at Pembroke Public Schools, shared it with me after he saw it on Richard Byrne's blog. He created this product (click here) from a simple Spreadsheet.  You could have students create a project using this neat resource. Set your parameters, for instance Boston Landmarks like Brandon, and have them find pictures and information. Use Glide over your sheet and BOOM – interactive app! Check out the how-to video from Glide below!
Flippity
Flippity is an amazing site (click here) which has many different, free, templates that work with Sheets to make a really neat product. In the video below, with no sound, I show one of the newer templates that use Sheets and turns text into Word Art.
If/then and other formulas
Sheets, like Excel, can run formulas in the cells.  This can be great for data, budgeting and tracking data but it can also be a FUN activity! Take a look at one way to use an if/then formula below and read here to see more ideas for this Sheets feature! For even MORE formulas that work in Sheets, check out this article!
Ditchbook Chat
There are so many great resources out there, FREE, on Google Sheets. Just this week there was a #Ditchbook chat that focused on Sheets. Here is the Wake of this chat, scroll down a bit to get past introductions. It highlights so many GREAT ideas! For instance, how about pixel art, a student name picker, flashcards, bathroom signout, or timelines? You can do all of that with Sheets! Most of those who posted provided the link to make a copy as well!
Recent Sheets Updates
Checkboxes, delete duplicates, insert images are only some of the most recent updates for Sheets.  Delete duplicates just came out this week and it's GREAT (see below)! Read more about all Sheets updates here.
TIPS OF THE WEEK:
MUTE reply-all emails!
This is a great post by Alice Keeler I saw this week.  Do you get tired of "reply-all" emails (like group texts) where you have to see ALL of the needless responses? Well, there's a fix. Simply open the email, press M, and that's it! Conversation MUTED!
Maybe try Sheets this week. You know what I always say…if you can try just one new thing a week, that's 40 NEW THINGS in a school year you tried!
Which one doesn't belong?
Talk about ENGAGEMENT! This is a really fun way to start a class and it gets kids talking. It basically shows 4 pictures that are math related and one doesn't belong, BUT there is no right answer! Give it a try – so fun!  Click here
YOU keep me swimming! Maybe I'll even be swimming in my pool next week! Come on ova if it's warm! What keeps you swimming? Reach out and let me know!
oFISHally Yours,
Erin Fisher 🐟 🐟 🐟